23/11/2016
Springs are one of the most versatile man-made objects that we use in everyday life. But where are springs most used in terms of industry related situations?
Let European Springs take you on a journey through the winding turns of industry and manufacturing, where we will look at how springs are used in various industries.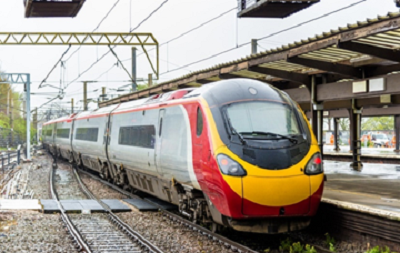 Springs in Land Transport
There are a couple of areas in which springs are used within transport; the most important of which is within suspension systems. In small vehicles, such as two seater cars, bicycles, and motorcycles, the type of suspension that is used consists of coiled helical springs, as they can provide excellent absorption when going over small lumps and bumps in the road.
In larger vehicles, such as SUVs, buses and lorries, these springs are used but there is another form of spring that is used within the suspension system; leaf springs. These springs are great for supporting larger loads, such as heavier chassis, containers, and cabins.
In even larger vehicles, such as trains, a combination of the two are used; leaf springs and coiled helical springs are used to ensure that the heavy load is guiding the wheels and axles along the track and leaf springs are used in the wheel suspension system.
Springs in Air Transport
Aerospace is one of the largest sectors in the world when it comes to manufacturing, research, and development. As such, a lot of investment has been put into the manufacturing of important parts, such as springs, valves, etc.
When it comes to aeroplane manufacturing, springs are used in everything from levers and ignition systems to landing gears. With each spring that is manufactured, because of the nature of the industry, they must be of extremely high quality to ensure that no safety regulations have been missed and that all the necessary quality checks have been made.
In aerospace, springs are used in all kinds of situations, as they are a great way of transferring energy from one place to another. As such, springs are used in anything from the ignition in rockets to oxygen tanks for astronauts.
Springs in the Oil and Gas Industry
The oil and gas industry is one that has an incredible amount of money invested into it, as the rewards can be astronomical. In the North Sea alone, the amount of profit that it generates is roughly £7 billion. However, the large amount of revenue comes with health and safety risks, especially when oil workers are hundreds of miles offshore.
The main use of springs is to operate the mechanistic systems on the oil rig but, more importantly, springs are also used in the drilling of the rock so that the oil can be extracted.
When drilling in a pneumatic way, the repetitive nature of the drill can cause oil leaks which are disastrous for the environment. Springs help with this by providing shock absorption for the drill and help to prevent any gas or oil leaking from the well.
Springs in Telecommunications
We live in a world now that relies on telecommunications; mobile phones are one of the most used products in the world, purchasing on mobile phones is becoming more popular, and even going on the internet on mobile phones is overtaking desktops.
With this and the fact that mobile phones are used every single day, it is important that all the components within the phone are strong enough to withstand wear and tear. In telecommunications, bespoke springs, such as flat springs and pressings, are generally used to add functionality to certain parts of mobile phones, as well as being an effective way of transferring messages between a keypad and the phone itself. However, with touchscreens becoming more popular, springs are now being used in other, more beneficial ways.
These industries play an incredibly important role in modern day society. As leading spring manufacturers that also specialise in producing extremely high quality wire forms, European Springs design and manufacture springs for all of these industries and much more.
If you want to know about the industries that we supply to, then please don't hesitate to contact us. Call us today on +44 208 663 1800 and one of our friendly members of staff will be more than happy to help.
European Springs