Securing a Job in Engineering: Top Tips (Part 3)
14/12/2015
When searching for your dream engineering job, it's important to wow your future employers in your interview!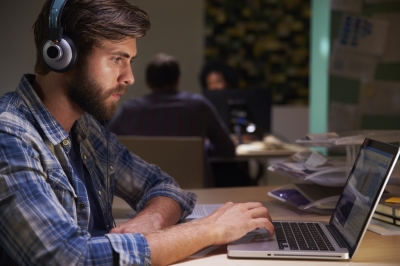 In Part 1 and Part 2 we've talked you through how to get noticed whilst still at university, and we've walked you through the process of making sure your job application form stands out from the crowd, but what should you do once you've been invited for an interview?
As specialists in providing quality compression, extension and gas springs to our customers around the world, we're constantly looking for new, bright eyed recruits to join our skilled team. As such, we've become accustomed to a few good quality traits you should showcase when going in for your very first engineering interview.
Do Your Homework
In Part 2 we mentioned the importance of researching the business you're applying to. Once you get called for an interview, you get the chance to really delve into the world of your chosen engineering post. Finding out the basic background as well as how, when and why the business was founded can give you a fantastic wealth of information you may need in your interview.
Another great way to show your interest is by following and liking future employers' Facebook and Twitter pages!
Prepare Questions
At some point during your interview you will be asked the common question; "Do you have any questions?"
Though you may not realise it, this is a test. Asking questions shows whoever is interviewing you that you're interesting in their business and that you're taking the opportunity to learn more. They don't have to be complex and they don't need to be arranged into essay-style questions; short and sweet is that's needed.
The day before your interview try and think up at least three questions to ask your interviewer. You don't need to ask every question (some might have been answered by your interviewer already), it simply gives you some options to choose from.
Also make sure you bring along any evidence of engineering projects you've taken part in previously. These can be anything from a school project to a volunteering role you helped with during university. If you were part of any engineering societies at university, wow your interviewers with your role in that society. Don't be afraid to bring a folder with you, it just proves how serious you are to your interviewers!
Arrive Early
Arrival is the first test you will undergo;  many people don't even realise you're being tested at this point. Punctuality in any workplace is important for letting your managers and supervisors know you're serious and dedicated to your work.
Arriving too early is a little daunting for whoever happens to be interviewing you. They may not be ready, or you may come face to face with another interviewee (and that's a little awkward for everybody).
Turning up 5-10 minutes before your interview is set to take place is a great equaliser; not too early but certainly not late.
The Handshake
Once you've sailed through your interview it's time to leave. It's important to leave a lasting impression on your interviewer(s). A handshake is a great way to show assertiveness, but it's vital to get it right; too flimsy and you come across as meek, too strong and you're seen as overbearing. A sturdy handshake is how you should always start off and end an interview. If you're unsure, try and match your interviewers handshake.
Above all else, be yourself. Your personality is an integral part of your interview and interviewers are looking at how you interact with them and those around you. If you're looking for an engineering job, why not keep an eye on our vacancy page, or simply contact us on 0208 663 1800. You can also like us on Facebook and follow us on Twitter for the latest engineering news and updates!
European Springs