Merry Christmas from European Springs!
We're a day away from Christmas Eve, and we still can't quite believe that 2016 has passed us by so fast. Maybe time has miraculously sped up or maybe we've just been incredibly busy for the past year that we haven't had time to sit back and notice that Christmas was just around the corner!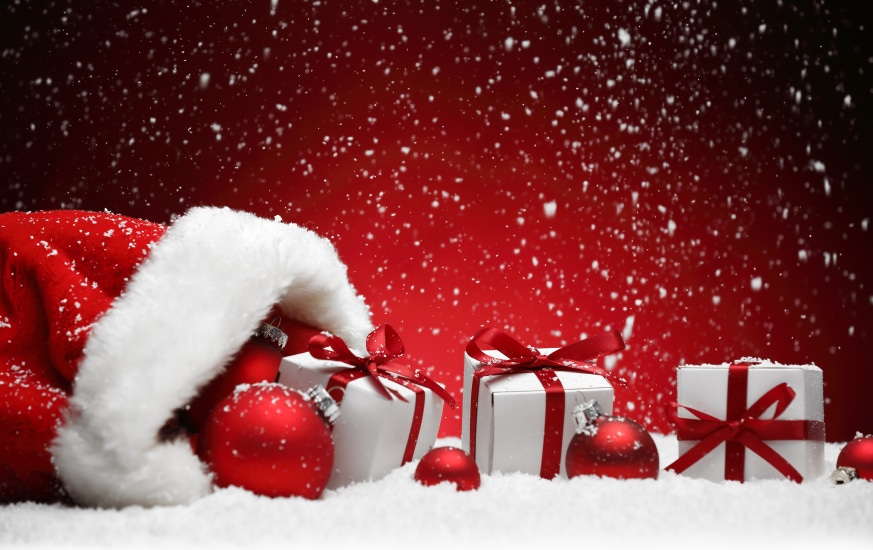 We've had an incredible year here at European Springs. Our Beckenham offices working alongside experts on the new Tate Modern to create a spring mechanism which would play an essential role in the security of an anti-climb zone.
Our Redruth location has also been very busy this year, working alongside Liberty in London to create and deliver 80 springs for their incredible window displays! It's not often that we're asked to create springs which are for display purposes!
We also showcased the skills that we've developed over 70 years of European Springs to work on one of the biggest projects we've undertaken yet. Using a new Fortuna coiling machine, we were able to create bespoke springs that were used in West Ham stadium's canopy system to dissipate loads!
We worked with Fabric Architecture, who have won awards for their work with tensile fabric structure, to create a bespoke solution which enabled the stadium to install fabric canopies to their existing retractable seating voids.
Our London site at Beckenham also had their year made back in August after being granted the ISO 14001:2015 certificate. This is a pretty big achievement, and it was all thanks to the introduction of an effective environmental management system!
That's not all we've been up to, but to compile everything into one blog, we'd be here until new year!
Looking forward to 2017, we're hoping to have an equally fruitful year, and it wouldn't have been possible this year without you – our incredible clients. Thank you for your continued support and we hope to work with you all again next year!
So, from all of us here at European Springs –  Merry Christmas!