London of the Future: The Pedestrian Underground
16/02/2015
Recently, there has been some very extensive engineering works in London to revolutionise the London Underground, as well as creating new lines for the use of Crossrail. However, in the London of the future, this may not be the only underground in existence.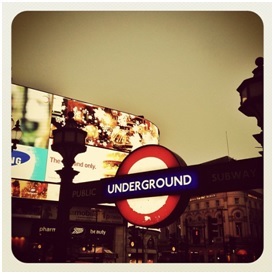 Proposals
A proposal from design firm Gensler, which recently won Best Conceptual Project at the London Planning Awards, suggests that the London of the future may have another underground for pedestrians and cyclists.
Ground-space at London comes at a very high premium, and this concept could be a solution for not only transport, but local business as well.
The concept contains some very interesting ideas, including the fact that pressure from pedestrians' footsteps could supply the electricity for the tunnels.
Cities of the future?
Other major world cities, including New York, Paris and Amsterdam, are also exploring ways they can utilise underground space in order to accommodate growing demands for inner-city spaces. Meanwhile, other cities, including Helsinki, Toronto and Hong Kong, have already developed the idea of underground passenger networks.
As well as providing a solution to problems of space in the city, building underground pedestrian infrastructure could also be helpful in times of extreme weather, along with being extremely beneficial should urban issues such as pollution get worse.
Although there are no current plans to develop this idea in the near future, could we see an underground city develop in the capital during our lifetimes? Could it be the case that London's roads, which suffer from major congestion issues on a daily basis, will be moved underground at some point in the future?
At European Springs, we believe that the innovation engineers provide us with is worthy of recognition. We use the most innovative technology in our own industry to develop our large range of springs, making us one of Europe's leading compression spring manufacturers . For more information, contact us today by calling 0208 663 1800.
European Springs