Key UK Manufacturing Statistics In 2020
It's fair to say that UK manufacturing has had to endure a huge amount of turbulence over the past few years; so, it would be safe to assume that all is not well within the industry. However, that simply isn't the case, with plenty of statistics coming from a range of credible sources, which highlight how the industry is not only surviving, but thriving. In this piece, we aim to give you an overview of some of the key manufacturing statistics for 2020, in the form of some simple and easily digestible graphics.
UK Manufacturing Stats 2020
The following statistics were taken from Make UK (formerly known as EEF) and show that UK manufacturing currently: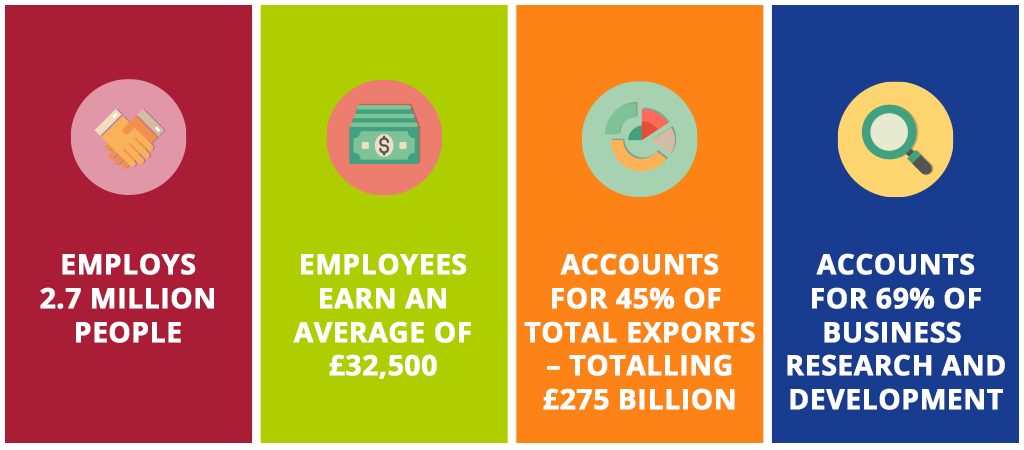 Smart Factory Technologies
Smart factory technologies are already well embedded into most major manufacturers internal processes throughout the UK. In the Annual Manufacturing Report 2019, a whitepaper that was resourced by the team at The Manufacturer.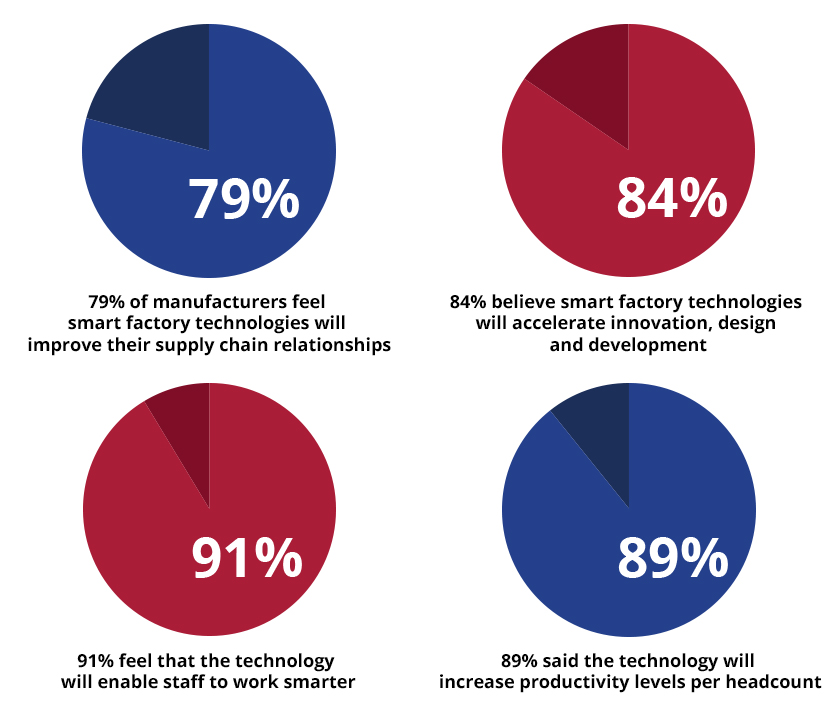 When it comes to adopting the new technologies, there has been some resistance from businesses across the UK, and the research carried out by the Manufacturer backs this up. When posed the question of where their business is on the smart factory adoption journey, there were mixed results:
27% Currently have no plans to implement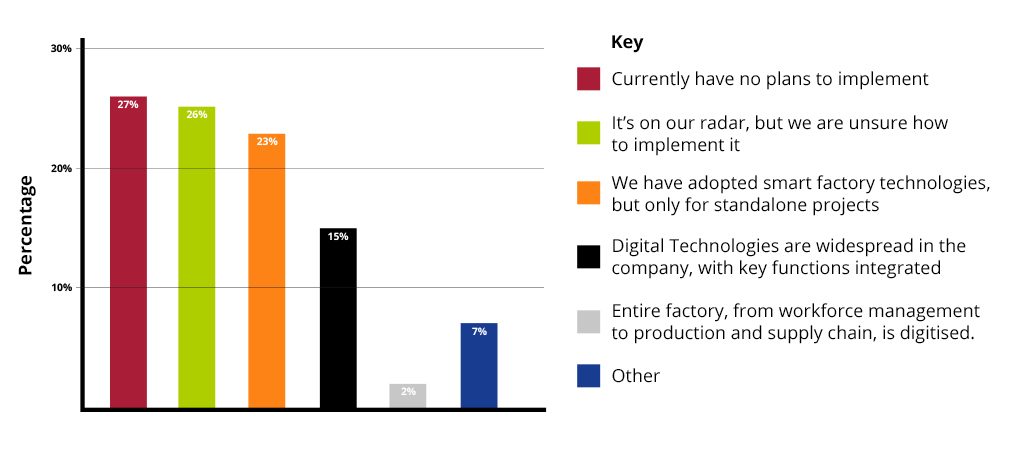 Skills and Training
When it comes to skills and training within the manufacturing industry, it's no secret that many businesses are left frustrated by the lack of resources available to ensure young people have the transferable skills that are applicable to the sector. There is particular focus from employers around the UK on the fact that the Government is not taking enough action to ensure there are sufficient education routes into manufacturing.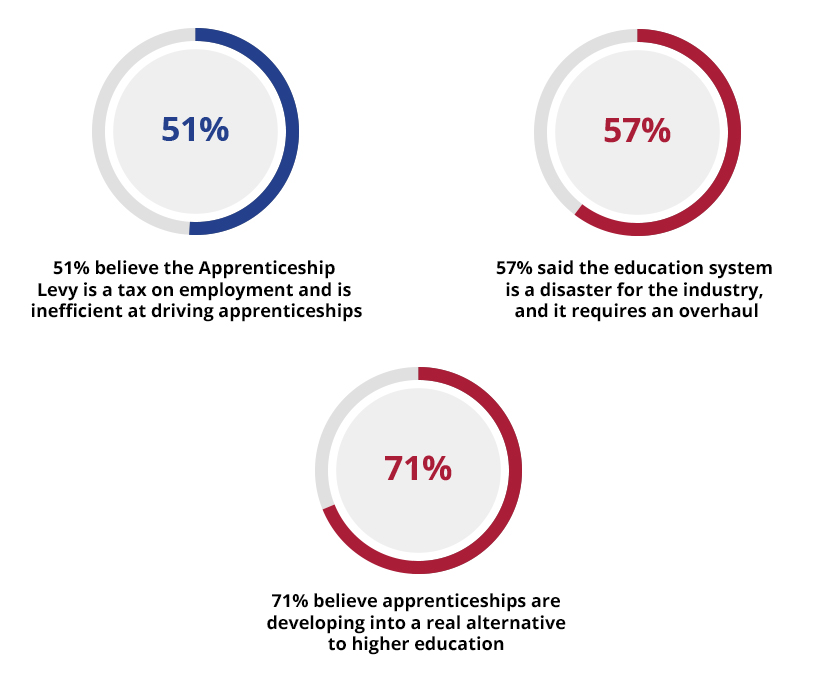 51% believe the Apprenticeship Levy is a tax on employment and is inefficient at driving apprenticeships
57% said the education system is a disaster for the industry, and it requires an overhaul
71% believe apprenticeships are developing into a real alternative to higher education
Growth and Exports
From a business owner's perspective, growing a business will always be high on the list of their priorities. Whilst growth of individual manufacturing businesses is a necessity for the wider UK manufacturing industry, it's important to remember that Brexit could make things significantly harder when it comes to exporting goods on a regular basis. Despite Brexit placing more pressure on manufacturers than ever before, respondents to The Manufacturers survey were generally optimistic about the future.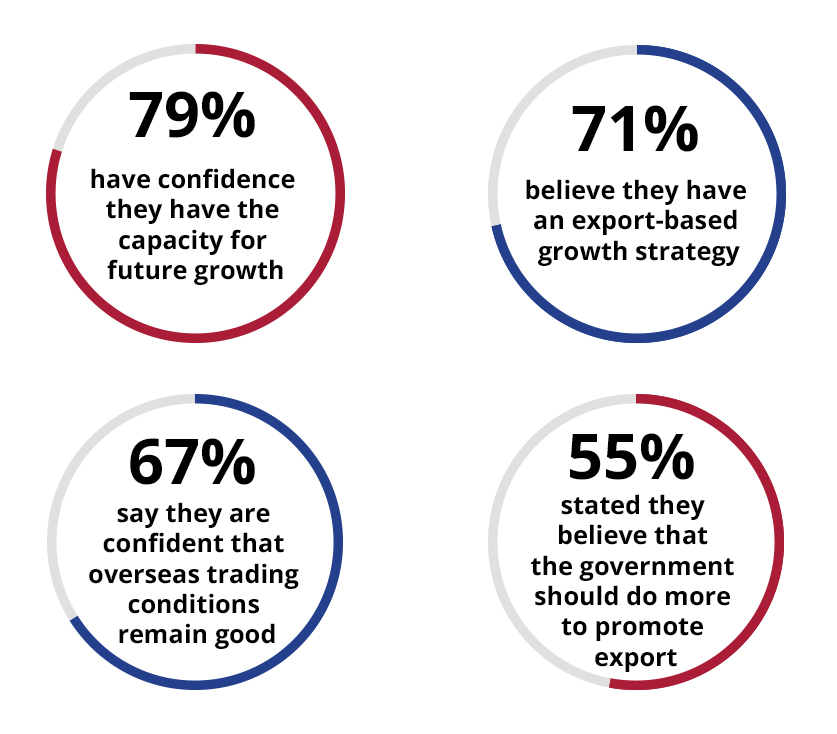 At European Springs, we are always on the lookout for the very latest news that could affect our position as one of the UK's leading spring manufacturers, so be sure to check in our blog regularly. Our team offer expert insights on the major issues affecting the manufacturing and engineering sectors, whilst also bringing you some of the key statistics from the industry.