Everything You Need to Know About Wave Springs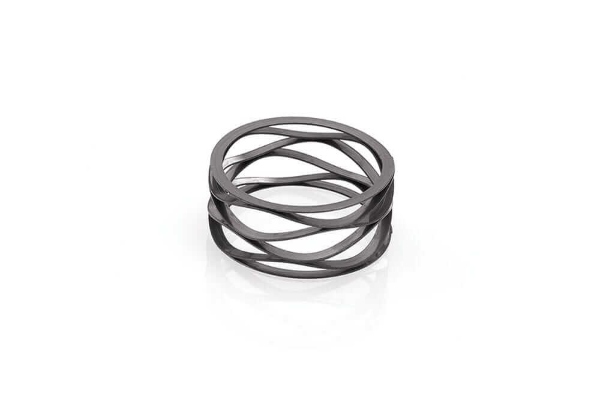 Wave springs are compression springs with a flat design and 'Multiple waves per turn' design to the coils.
This combination can significantly increase the compression of this spring compared to other designs. Please read our article to discover how valuable a wave spring can be.
Wave Springs Explained
Instead of rounded coils, wave springs coils are flattened; and each coil is strengthened with an arcing wave pattern for flexibility. This unique design gives the wave spring the same force as its traditional counterpart whilst lighter and smaller.
Compared to its classic competitor, the wave spring is a new invention that didn't emerge until 50 years ago. Nevertheless, they have quickly risen in popularity and are the preferred choice of spring for many manufacturers.
They can vary from large to small diameters, heavy-duty or light parts. They're also made from various materials, from carbon steel to more unusual materials for any bespoke requirements. With the ability to configure them to any task, they've been used in thousands of different machines in hundreds of industries.
A Wave Spring for Every Job
Along with the standard wave spring, there are several types of wave spring to choose from. The variety of these sub-wave spring types each have their specialities and benefits, so contacting your preferred spring manufacturers and browsing your possible choices is a good idea.
Crest-to-crest wave springs are the full name of the standard wave spring.
Crest-to-crest wave springs + shim ends. Help reduce height more and provide 360-degree surface contact
Single turn wave springs have gap and overlap styles to replace stamp wave washers
Wavo wave springs are the rule-breakers as they have round wire instead of the standard flat for increased forces but at an increased size.
Nested Wave Springs are pre-stacked from a single continuous filament.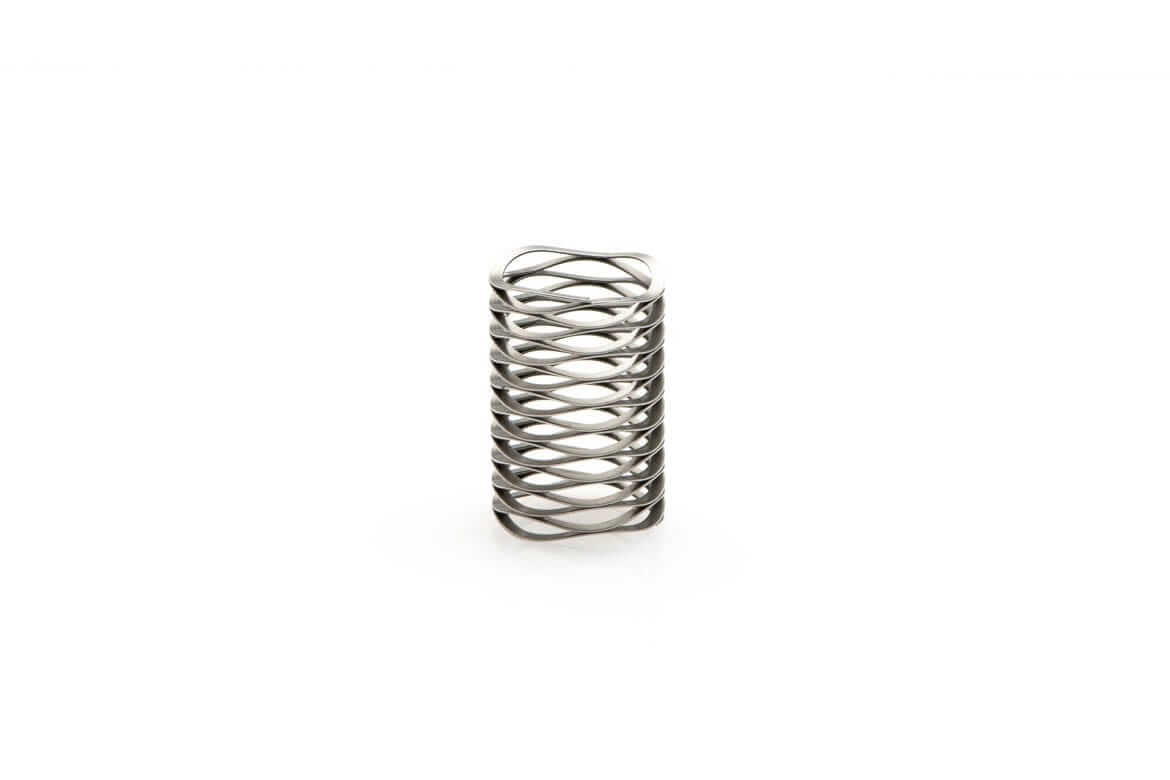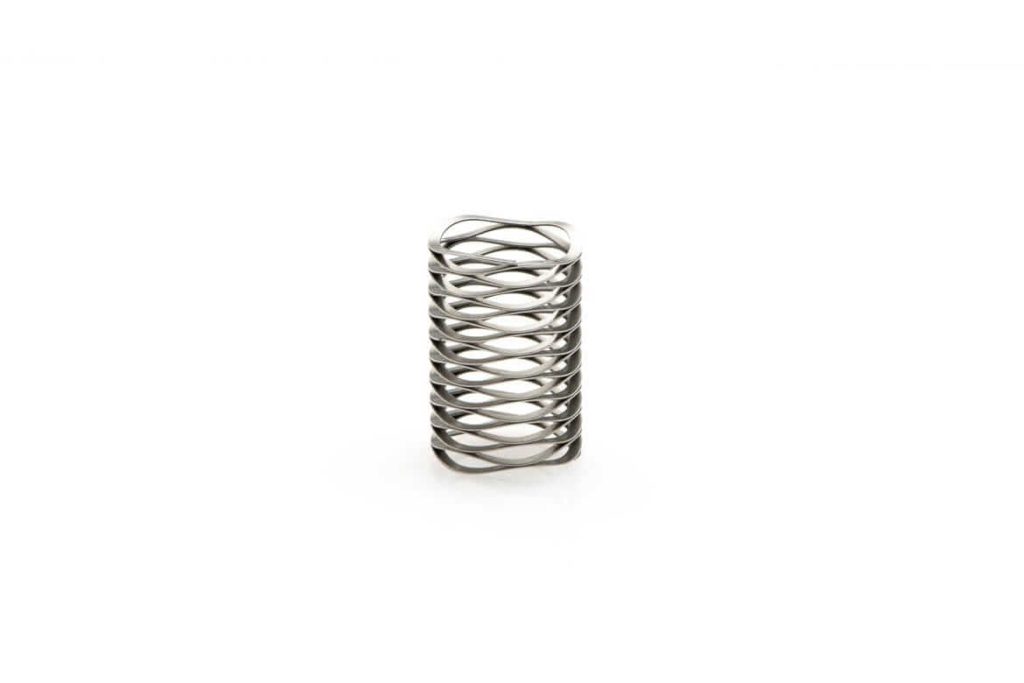 Why Wave Springs are Leading the Way
The main benefit a wave spring can bring to your design over traditional coil springs is that it gives you more for less. Choosing wave springs helps optimise your assembly design into a more efficient design.
Compact Design
The primary way they give you more for less is in their physical dimensions. For example, a standard wave spring can be reduced to half the height of your existing coil spring and still do the same job. Additionally, they can have a smaller circumference to fit in tight radial spaces, minimising their cavity size.
Flexible Design
With our extensive experience as wave spring manufacturers, we can certainly attest to the seemingly infinite choices available when designing with wave springs. We have designed wave springs to fit any specifications or assembly requirements. The material type, thickness, and end type are just details that the spring can be customised to suit.
Predictable and Reliable.
It doesn't matter if it's a dynamic load or static that your spring needs to hold. A tested wave spring can be trusted to keep to those results for many years of use reliably.
Unique Materials
When you need a wave spring, you need to consider the environment it will be working in. Choosing the wrong material will be an early death sentence for your wave spring, with the environment significantly reducing the spring's life cycle. Please don't hesitate to contact our team to discuss which material is suitable for your project.
This more compact design and lightweight assembly can save the manufacturer time and production costs. As a result, the wave spring has become the go-to choice for a compression spring when space is limited.
Be careful when choosing which spring is suitable for you. It's important to note that wave springs are designed for compression only, so if your design requires springs for suspension, tension or torsion, you will want to consider a different spring design, like the ones on our website.
Where You Could Find Wave Springs
Wave springs have been adopted into various industries worldwide, in everything from:
Aerospace
Car industry
Off-highway
Oil and gas industries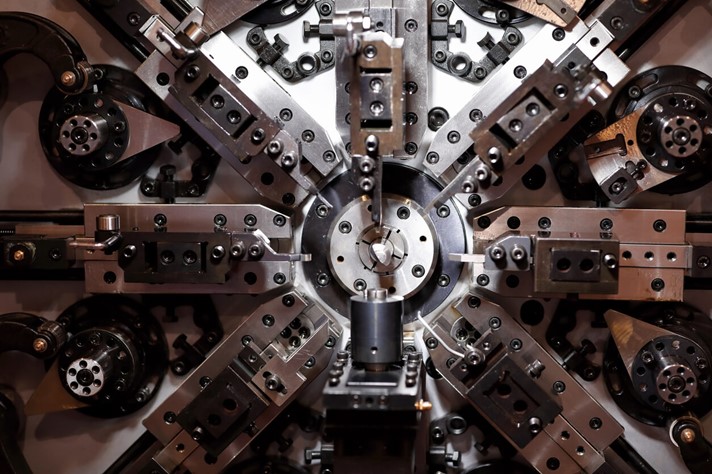 You'd be surprised to find out how many different machines need a wave spring to function. They can be found in everyday objects like the smartwatch on your wrist or in an oil well deep in the earth. As a result, wave springs have become essential to our modern way of life.
The most common use for wave springs is flow valves. Across many different industries, hundreds of companies will be using flow valves that contain wave springs.
Additional use is in vibration isolators. This equipment is essential to help dampen the vibrations and provide predictable loading every time, but it wouldn't work without the wave spring.
Wave springs have replaced standard coil springs because of the space-saving benefits mentioned earlier in this article. Additionally, the linear style of the spring allows a far greater compression of 80% over the traditional coil.
70 Years of High-Quality Springs
Wave springs are the product of new space-saving technologies that are now replacing the standard coil spring, with Wave springs being smaller and using fewer materials, the benefits to production costs alone.
Here at European Springs, we are committed to assisting our customers with finding the right products for their design or assembly. We also offer a wide range of other high-quality springs in a catalogue online. For more information on wave springs or any of our other springs, pressings, and metal components, please don't hesitate to get in touch, and a member of our team will be more than happy to help you out.