European Springs See The Wind
18/08/2014
As leading
spring suppliers
, our work can take us to many places; we've supplied a wide and diverse range of clients in different industries and arenas from telecoms to architectural engineering. However, you may not have expected to find our name listed at a horticultural show – yet there we were, at the RHS Flower Show Tatton Park.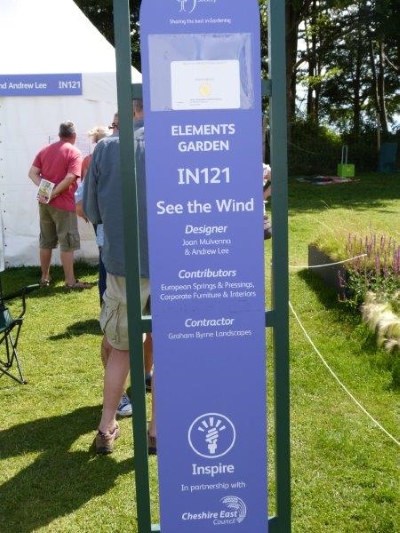 As you can see above, we here at European Springs were listed prominently as a contributor to the  "See The Wind" garden, by Joan Mulvenna and Andrew Lee, which featured in this year's theme of "Elements". You may be asking yourself how we could possibly be involved in a garden – after all, we certainly don't make flowers!
The answer lies in one stunning feature of the "See The Wind" garden; a beautiful sculpture called the Wind Cloud.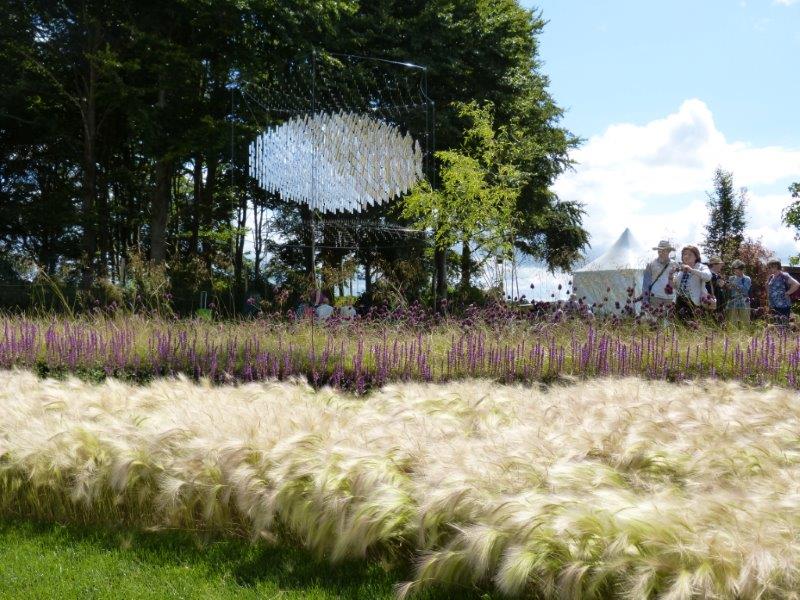 The Wind Cloud uses a three dimensional grid of identical "tell-tales" which move with the breeze, allowing the viewer to see the motion of the wind which would otherwise be invisible. In order to create the desired effect, the structure of the sculpture needed to be kept as lightweight as possible; becoming almost invisible so as to maintain the focus on the movement of the tell-tales.
Sculptor Andrew Lee approached us for vital connection pieces which would allow the tell-tales to move freely with the breeze. We were very happy to assist, and created a lightweight wire staple to do the job.