European Springs Exhibition Line-Up
We at European Springs are very excited to announce our 2019 exhibition line-up. You can find us at various industry and manufacturing exhibitions in the new year, where we will be showcasing everything we do best.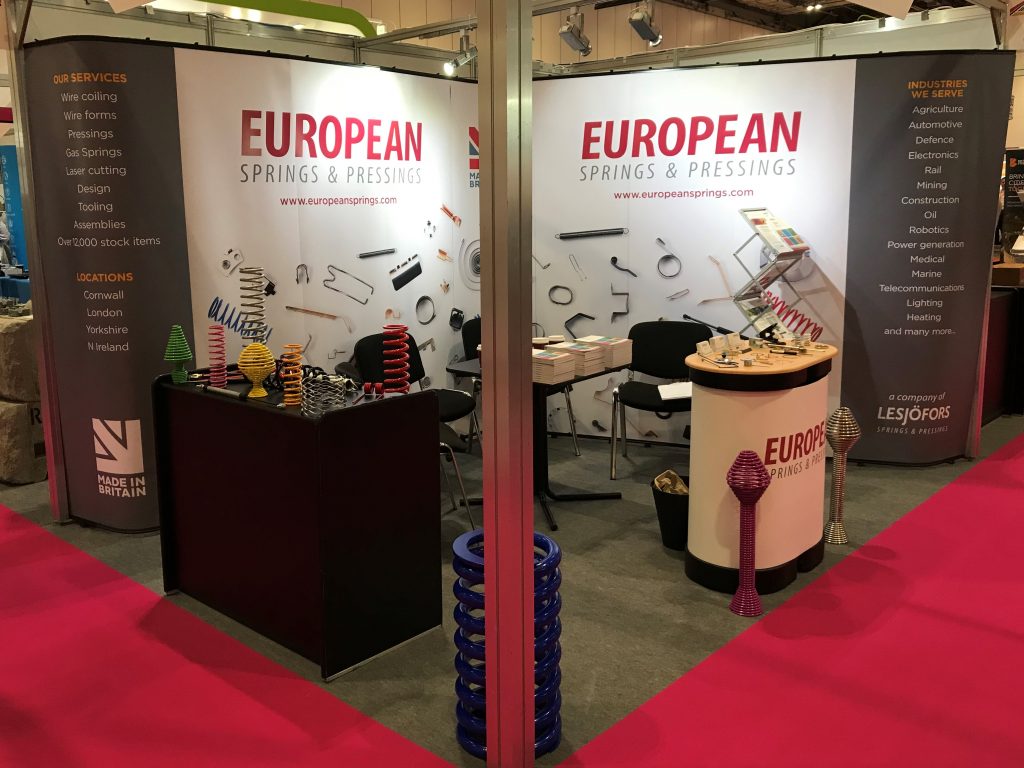 Subcon Show
The best of British manufacturing will be on display alongside a wealth of market leading international suppliers all looking to help UK manufacturers optimise their supply chain strategy in 2019 and beyond.
Be sure to come along between 4th – 6th June 2019, you can find the European Springs team at NEC Stand D40
Plantworx
PLANTWORX is a Construction Equipment Association (CEA) event, organised 'for the industry by the industry.
This event runs from 11th – 13th June at the East of England Arena,Peterborough. European Springs can be found at stand AC7, so be sure to pop and see us!
Manufacturing & Supply Chain Conference 
A technology to industry event bringing together, National and International Technology and Hardware Providers across High-tech Manufacturing, Precision and Industrial Engineering, Industry 4.0, Robotics, Automation, 3D Composites & more.
This event is being held on the 25th June at the Manufacturing & Supply Chain Conference in Milton Keynes. You can visit European Springs & Pressings at stand A15.
Manufacturing & Supply Chain Conference
FAST Live
The UK's only specialist fastening, bonding and assembly event for design engineers, production professionals, manufacturers and fastener buyers.
This event will be held on 19th September at the National Motorcycle Museum. You can find European Springs at Stand 4.
IMHX
The UK's largest event for logistics and supply chain professionals
Held from the 24th to 27th September at the NEC, you can find European Springs & Pressings at stand 20F150.
Medical Technology Ireland
Showcasing innovative medical technology products and solutions – visiting Medical Technology Ireland is a MUST.
Held from the 25th to 26th September, you can find European Springs & Pressings at stand 101.
You can find more information about how to attend these exhibitions on their websites. We hope to see you there!