European Springs and Pressings Expands Into Cornwall Facility
25/04/2014
Here at European Springs, we've always been very lucky to possess a highly skilled team of engineers as a part of our thriving business, and because of this proficiency we are always looking to expand our business and services even further.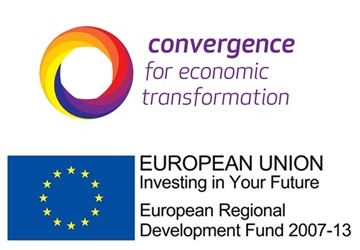 Back in January, we reported how we were planning to spread out into a brand new facility in Cornwall, mainly due to the increasing demand for our services that we were experiencing, and now that this move is completed we're already looking ahead to the future. Our new premises are situated on the Treleigh Industrial Estate in Redruth, and we're pleased to say that it is indeed a full 40% larger than our previous base was.
Naturally, this extra space is a huge boon for our business potential, and we are now capable of producing even more springs to meet the growing demand of the post-recession climate. We're especially looking to develop our provision for the automotive market, and to this end our plans to further extend our new home in Cornwall are being implemented, allowing us to possess a building that is twice the size of the original dimensions.
All told, our larger premises will allow us to expand our standing workforce by the end of 2014, and this progress will represent a 30% increase from the outlook at the end of 2013. Thanks to the highly coveted Convergence grant of nearly £300,000 that has come our way, we've seen a range of possibilities open up regarding a £1 million bulk investment into fresh equipment. These new tools will secure our desired levels of growth with regards to the automotive sector, and, with British manufacturing as a whole looking set for ever more positive forecasts, we're certainly excited about the forthcoming year ahead.
Our expansion has been driven by our strong ethics of unparalleled customer service, and we're fully committed to continuing, and even improving upon, these practises in the near future. For example, we're already famous for our quality torsion springs and similar products, but now equipped as we are with an automated powder coating line, we expect to see our standards soaring to even greater heights.
This is an exhilarating time for our business, but never fear, because our ongoing expansion in no way impedes our current ability to meet your every need for springs and pressings. To find out more about our products and our business, please be sure to get in touch with our professional team.
European Springs