Engineering Jobs Of The Future (Part Two)
27/11/2014
In our last blog we took a quick look at three key and rapidly growing industries that are predicted to offer the greatest opportunities for engineers in the future.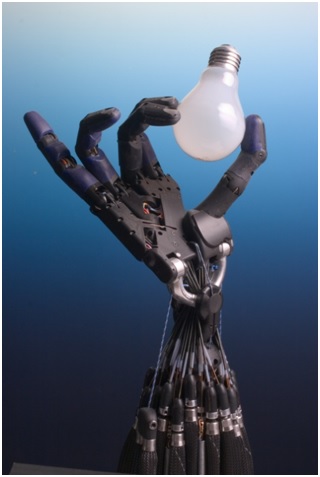 In the second part of our series on engineering jobs of the future we take a quick look at three further key sectors forecast by the Institute of Engineering and Technology to have a major impact on engineering in the coming years.
3D Printing
3D printing is being hailed as having the potential ability to revolutionise the manufacturing industry, with some claiming this groundbreaking technology may even spark a new industrial revolution. Whilst only a small percentage of commercial manufacturing currently uses additive manufacturing techniques like 3D printing, this new technology is evolving rapidly and is already having a significant impact on the manufacturing industry. The Telegraph quotes a report from the IET as stating that "the excitement around additive manufacturing comes from its potential to redefine nearly every element of the manufacturing process as we know it today. For this to be successful, engineers need to apply their skills and knowledge to the possibilities offered by the technology." The growth of the 3D printing industry is likely to open up a wealth of new opportunities for engineers. For example there are a number of key areas, such as in logistics, where engineers will be able to utilize their skills to make a significant impact.
Robotics
There are also predicted to be a number of new opportunities opening up for engineers in the race to develop the next generation of robotic machines. Robots already play an important role in our lives, particularly in industries such as car manufacturing, where they are essential in a number of automated processes. However as robots become smarter they will likely become an even bigger part of our lives too, and help us to solve many of our modern day problems. According to the article, the global robotics market is currently worth £17.5 billion, and this figure is expected to more than double by the year 2020. Skilled engineers will be required to play a leading role in robotics research, and the European Commission has predicted that by 2020, 75,000 new jobs will have been created in Europe in the field of robotics.
Electricity
The final sector predicted to place a demand on engineering skills is the energy sector. With a growing emphasis on moving away from fossil fuels, and developing more sustainable and environmentally friendly ways of generating electricity, engineers will have a crucial role to play in developing low carbon technologies. The most exciting opportunities are expected to lie in developing new ways of managing the electricity grid, and, for example, finding ways of converting stored energy from a direct current to an alternating current. This will necessitate the need for the creation of new roles, for example, within utility companies, and the UK Commission for Employment and Skills has calculated that 30,000 new skilled employees will be required in the energy sector over the next two years.
Here at European Springs we are proud to be a part of the engineering industry, and are excited about what the future will hold for the engineering field, and the new avenues it will explore. We are one of Europe's leading spring manufacturers and are able to provide a range of high quality spring products including torsion springs. For more information please do not hesitate to contact us and a member of our friendly team will be happy to assist you with your enquiries.
European Springs