Engineering Jobs Of The Future (Part One)
26/11/2014
Throughout the centuries the engineering field has developed and evolved drastically, in line with the changing times and needs of our society, and according to a recent report from
The Telegraph
this tradition is set to continue.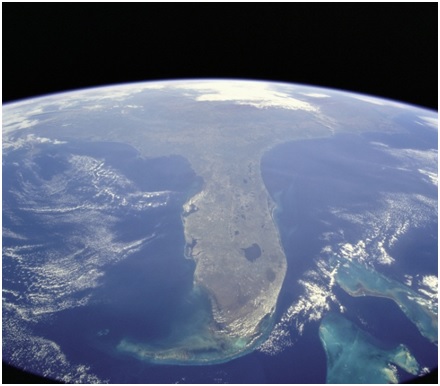 Indeed as outlined in this article, the engineers of the future won't be only be designing aeroplanes and bridges, they will also be exploring a range of new and exciting avenues, including exploring our universe and fighting cyber crime. These predictions are based on a new report from the Institution of Engineering and Technology (The IET) which explored six of the fasted-growing industries here in the UK, that will likely create and drive the biggest employment opportunities for engineers in the future. Here we take a look at three of these key sectors in the first instalment in our series on engineering jobs of the future.
The Space Industry
There's no denying that the UK space industry has being going from strength to strength in recent years, and is already a leading player in the global space industry. The government has also recently announced a desire for the UK space sector to quadruple its revenues over the next 16 years, and this will undoubtedly provide a wealth of new opportunities for engineers here in the UK.
Tackling Cyber Crime
Unfortunately, with our growing dependency on digital networks comes greater vulnerability, and cyber security is of growing concern for both businesses and individuals the world over. Significantly, breaches of cyber security already cost the UK economy billions of pounds each year. In light of this, engineers skilled in areas such as IT and electromagnetism are predicted to be in high demand, and the article quotes the IET as stating that "for the next generation of engineers, the growth of networked devices means that cyber security will become a critical element of their skills mix".
Food Security
Another growing concern facing our world leaders is how we are going to feed our ever-growing global population in the future. Feeding future generations is set to be one of the major challenges we will face in the coming years, and according to the United Food Agency the world will need to increase its food production by 60% before the year 2050. Engineers are also predicted to have an important role to play in helping to achieve this. For example their expertise will be fundamental in aiding the development of new agricultural technologies, designed to make farming more sustainable and effective. The so called agri-tech sector is already worth around £4bn and employs 20,000 people here in the UK, and these figures are set to increase exponentially.
Here at European Springs we are passionate about engineering, and the exciting future of this important field. We are leading spring manufacturers and suppliers of a wide range of spring products to the engineering industry. For more information please do not hesitate to contact us and we will be happy to assist you with your enquiries.
European Springs