Engineering Is On The Up
14/07/2015
As regular readers of our blog are no doubt aware, the impending engineering skills crisis is a subject we feel truly passionately about. After all, this is something that will likely affect all of our futures!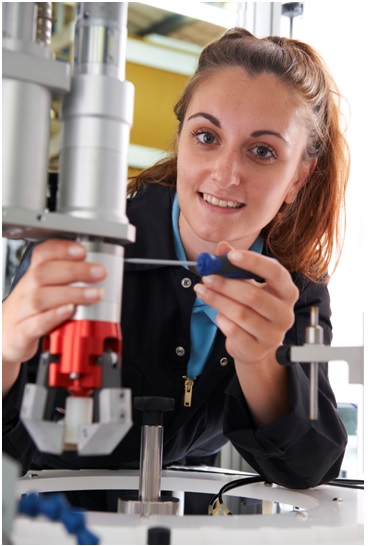 With an estimated 2 million new engineers needed before the year 2020,  in order to meet the growing demands of the industry, there's no denying that this is a real problem, and one that we need to be taking seriously.
But don't worry, it's not all doom and gloom! In fact, only this week new research was released suggesting that the number of young people choosing engineering may be on the up!
That's right according to the Engineering and Technology Magazine the latest UCAS figures have brought some welcome good news for the future of engineering here in the UK.
These figures have revealed that the number of applications to study engineering at UK universities have increased by seven percent on the previous year.
A Total of 114,160 applications for engineering courses were logged by UCAS this year. And there's no denying  that this represent a much needed boost for the engineering sector, which is currently crying out for more young blood.
Plugging The Gap
Obviously we cannot plug the engineering skills gap on the back of university graduates alone. There are many different routes into the engineering field and if we wish to tackle this challenge head on then we will also need to increase the number of apprentices too.
Luckily, there is good news to be had for those wishing to undertake an apprenticeship in the engineering field too. Only last month the government announced that it is on track to fill engineering higher apprenticeships across the country, in a bid to get 3 million more by the year 2020.
At the moment it is expected that the number of apprenticeships started in the engineering and manufacturing sectors from August 2014 to April 2015 will be approximately 65,000. Hence whilst the number of apprentices has not quite reached the millions yet, this is definitely a step in the right direction.
This latest story demonstrates that despite recent forecasts, there is some indication at least that the future is looking a little brighter for the engineering industry here in the UK. And with continued efforts to inspire more young people to discover what a career in engineering could do for them, hopefully the good news will keep on coming!
Here at European Springs as leading manufacturers of a wide range of spring products, including torsion springs, we're proud to be a part of the engineering industry here in the UK. As such we understand the vital importance of inspiring the next generation of engineers and like to do out bit to help with this too. We've taken on a number of engineering apprentices in recent years and are hoping to take on many more in the future too!
If you would like to know more about our services, then please don't hesitate to contact one of our friendly advisor today, by giving us call on +44 (0) 208 663 1800 today.
European Springs