British Science Week
12/03/2015
British Science Week is nearly here! The British Science Association will soon be holding its annual
British Science Week
(BSW), a ten-day celebration of science, technology, engineering and mathematics, designed to promote and encourage participation in STEM subjects.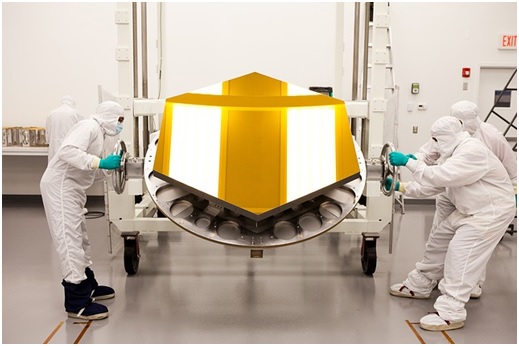 BSW 2015 will take place between the 13th and the 22nd of March, and will see thousands of fascinating and engaging events take place across the UK. These events are designed for people of all ages, showcasing the amazing science, technology, engineering and high-tech manufacturing feats that are happening everyday here in Britain.
BSW is one of the UK's largest grassroots celebrations of STEM subjects, and will see a variety of activities held across the country, from classroom-based science demonstrations, to large festivals such as the Big Bang Fair.
Culture and Community
There will also be specially designed events taking place in cultural institutions, community spaces and a number of other more surprising locations too, including pubs and sports venues.
Highlights of this year's BSW will include the opportunity to attend one of a number of flagship policy debates, held in London, Manchester and Cambridge. Here you can join a panel of experts to discuss some of the most engaging and challenging scientific issues facing our society.
Alternatively, if you fancy putting your brain through its paces, then Problem Attic could be the event for you. This interactive evening of dilemmas and discussions is designed to offer members of the public the chance to help scientists with their everyday challenges – so get ready to really put your thinking and problem-solving skills to the test.
A particularly unique feature of this year's event will be a new initiative called 'Behind the Scenes of British Science', which will see labs, factories and other locations open their doors to offer people the chance to experience, firsthand, science and engineering in action.
Get Involved
So far over 2,000 events have been registered at this year's British Science Week. You can find out more about what's on and how you can get involved here.
Here at European Springs we're proud to be a part of the engineering industry here in the UK, so we couldn't be more enthusiastic about fantastic incentives such as this, designed to promote engagement with this key sector. We're a leading compression spring manufacturers and many of our innovative springs are used for a variety of applications within the engineering field.
For more information about our high quality spring products please don't hesitate to contact us today by giving us a call on +44 (0) 208 663 1800.
European Springs