An Introduction to Suspension Springs
The demands on spring manufacturers are at their highest when manufacturing suspension springs for vehicles. The automotive industry relies heavily on the highest-quality suspension springs for their vehicles.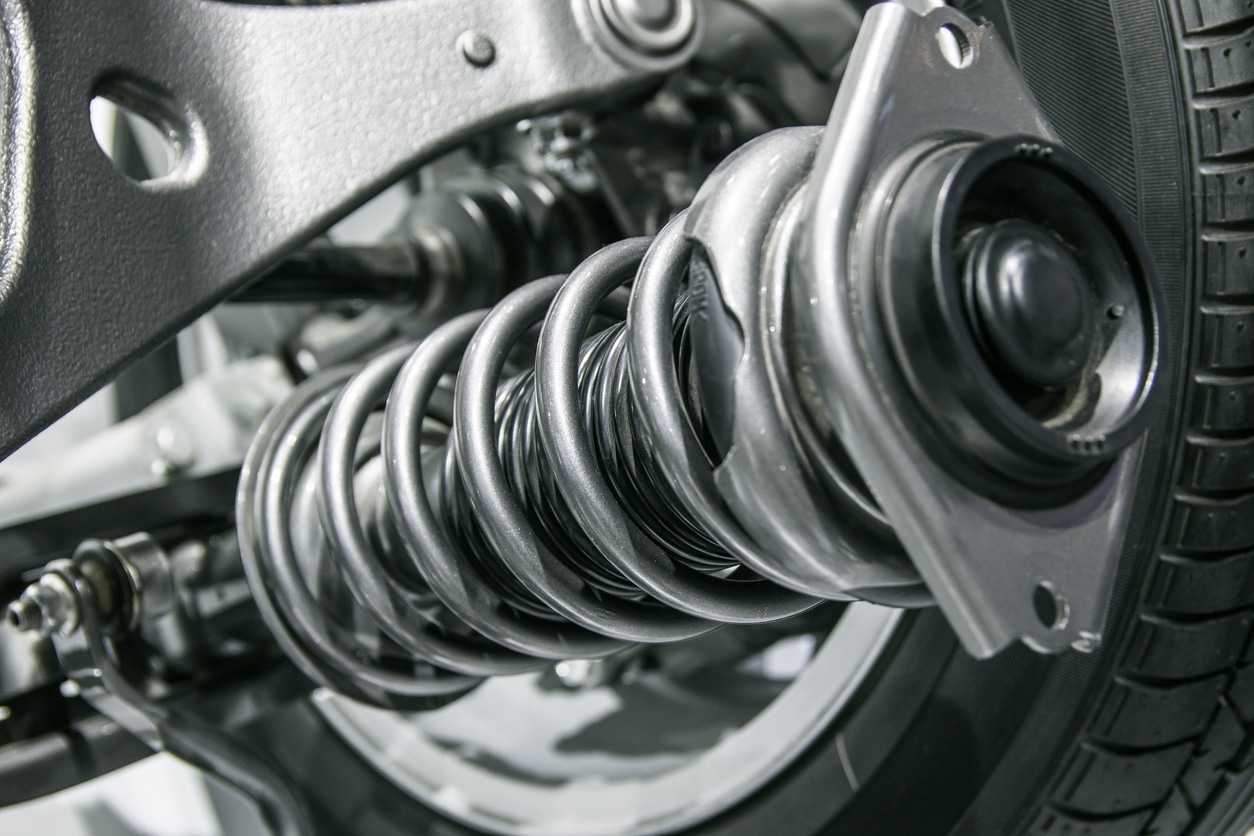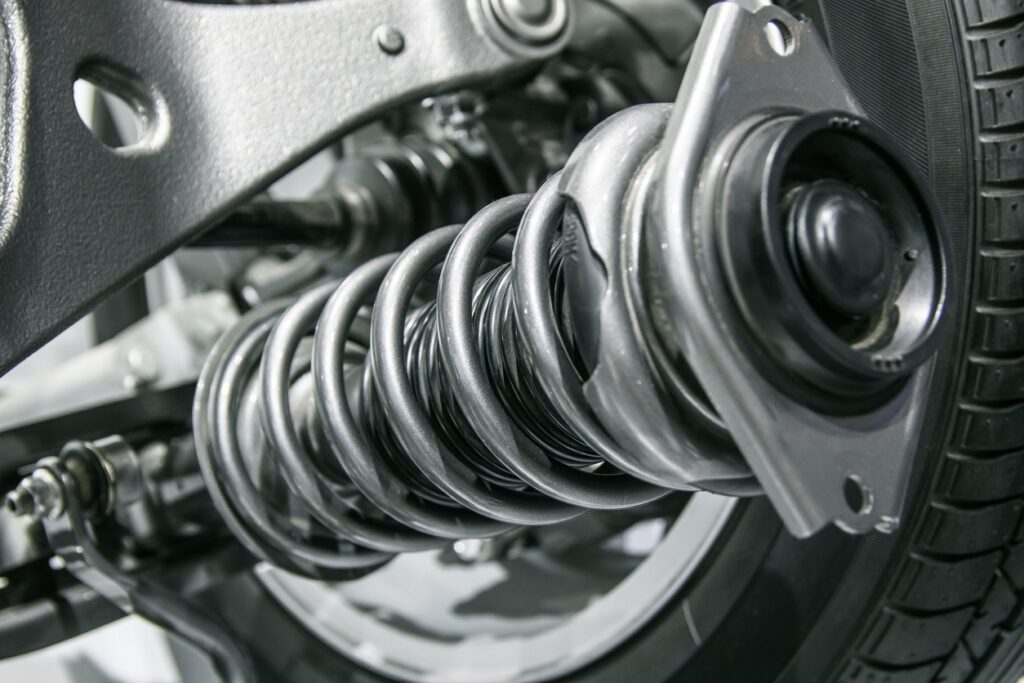 As a prominent member of The Institute of Spring Technology and leaders in suspension spring manufacturing for decades, we understand the exacting standards required when manufacturing premium suspension springs.
In this article, we will be looking into more detail about this essential product from our extensive catalogue, the suspension spring.
What is A Suspension Spring?
Internationally, spring manufacturers have two names for this spring type, suspension spring and coil spring, but despite the different names, they both have the same applications.
You will find suspension springs in every road vehicle, from cars to motorbikes and even more industrial or agricultural machinery.
Suspension springs are an essential part of the automotive sector due to their application in vehicle suspension systems. They essentially take all the bumps out of the road and give you a much smoother ride.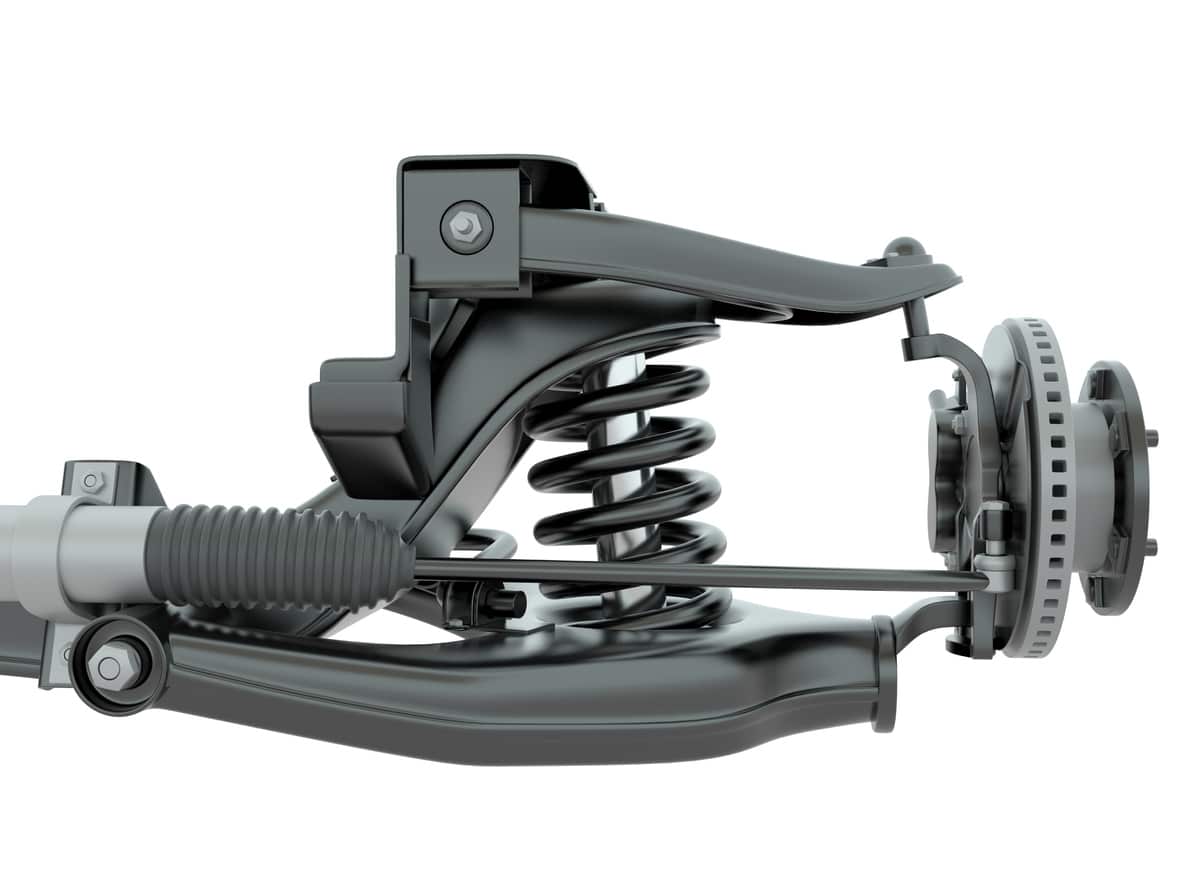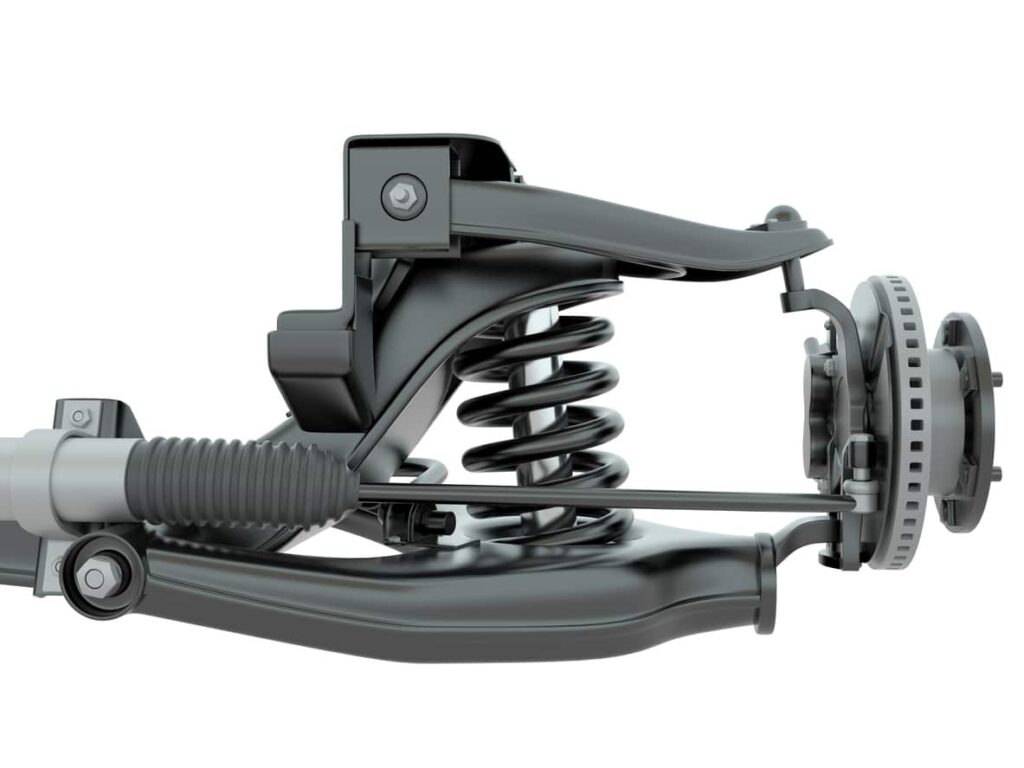 How is A Suspension Spring Designed and Manufactured?
During our time manufacturing and supplying suspension springs around the globe, we have had to adapt our product to suit the needs of every project, from small niche applications to huge multinational product lines.
When we manufacture our suspension springs, we work with a wide range of:
Copper
Steel
Titanium
Superalloys such as Hastelloy, Nimonic and Inconel
The springs' high strength requirements for vehicle suspension make steel alloys the most used for suspension coil springs and valve springs. The steel alloy has the required strength and hardness and offers a higher sag and temper resistance, making it an excellent choice for your suspension coil spring.
Once the spring has been designed to suit the required specifications and chosen material, it's time to manufacture the final product.
The specifics of manufacturing a suspension spring will vary very little despite the difference in the specification.
What Makes Suspension Springs So Popular?
When suspension springs are combined with shock absorbers, not only does it provide a smoother ride for the driver, but they also make sure that the wheels are in contact with the road at all times, which increases control.
The increased grip is integral to better road handling and general road safety. Icy roads show how a car's handling becomes impossible without adequate grip on the road. Strong suspension springs prevent this dangerous driving from occurring in all but the harshest weather conditions.
Shock absorbers and suspensions springs work together to create a smooth ride. The springs will absorb and release the many minor imperfections in the average road, so you don't feel it, and the shock absorbers help keep your tires gripped to the road.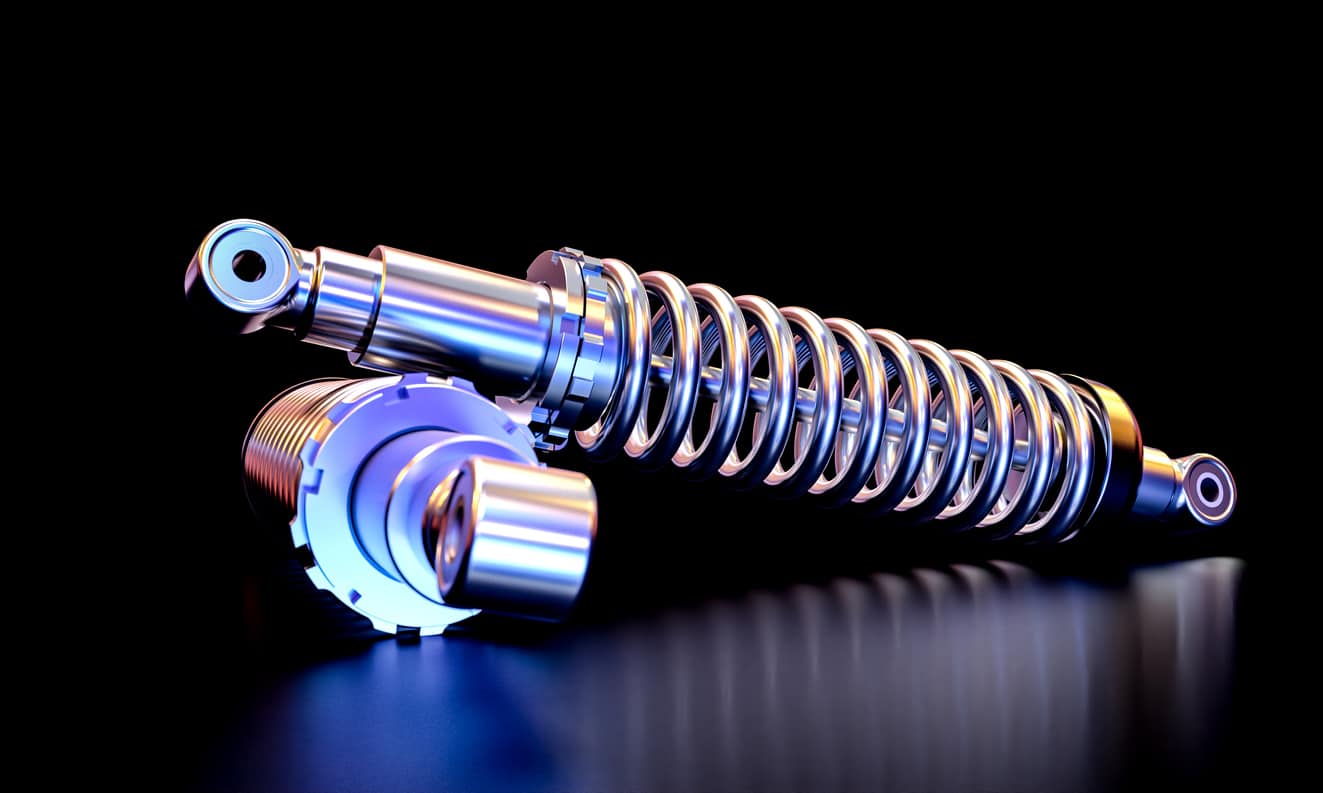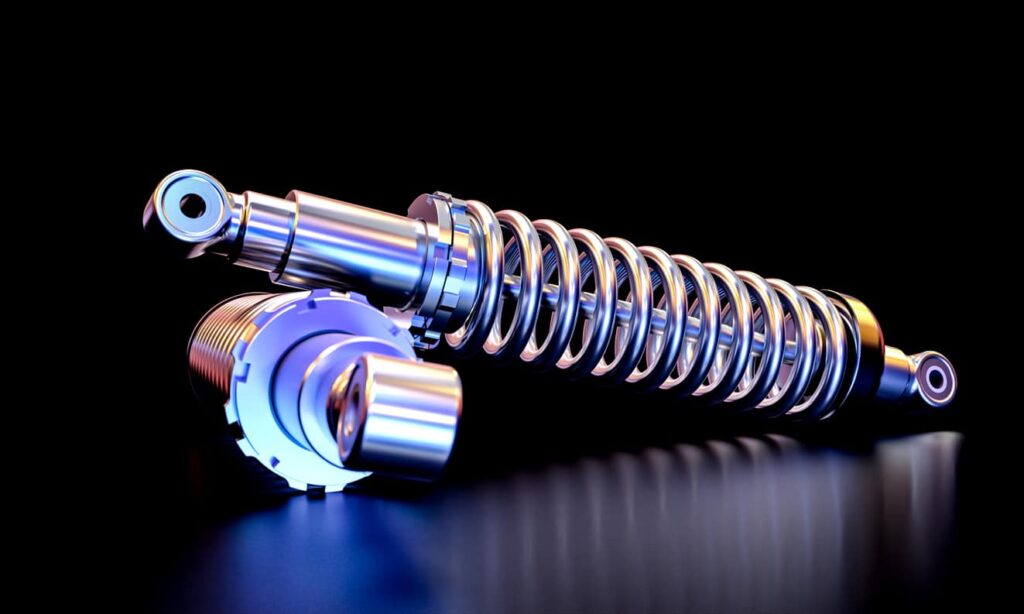 Different Types of Suspension Spring
There are as many suspension spring types as vehicles on the road. As experienced suspension spring manufacturers, European Springs has manufactured suspension springs for every vehicle design.
We understand that each suspension spring needs to be tailored to the exacting specifications of the vehicle it will be installed into. For example, motorcycling, touring, and indy cars all put high demands on their suspension, so they require the most durable springs. Alternatively, a domestic vehicle won't be operating under such extremes, so they can afford to choose a more cost-effective suspension spring design.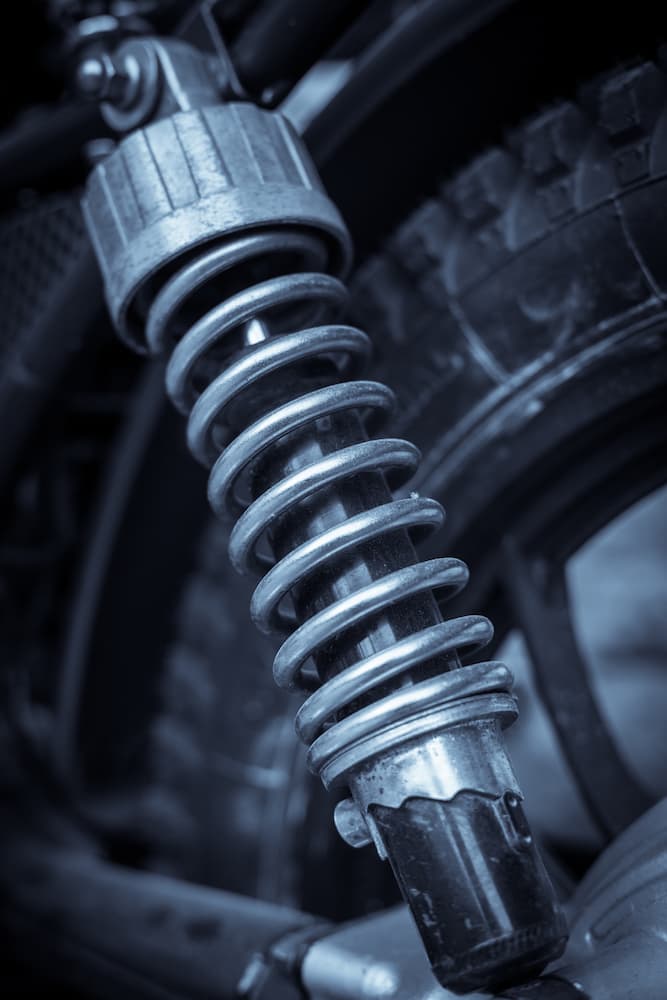 Progressive Vs. Linear Suspension Spring
The way the spring is manufactured will significantly affect the vehicle's performance; that's why it's important to know what you want in your final product. There are two initial aspects of a suspension spring to consider: linear or progressive rates.
The spring rates will tell you how stiff a spring is and it's the most significant difference between a linear or progressive design.
The benefits of a linear rate suspension spring are their simplicity. A linear rate has only one variable to it and has a consistent, predictable rate. This predictability makes accurately calculating how the spring will act under various road conditions very easy. Since this spring has only one way to respond when in use, the handling feels stiff and responsive and is an excellent choice for an average car or lorry.
However, whilst the linear rate is more popular, it can only handle the situations it was designed for, and you will have to choose to design your spring more toward either handling or comfort but not both; this is where progressive rates come in.
The benefits of progressive rate suspension springs are their adaptability. Progressive rates are more complicated to predict than linear, but they have the potential to handle both comfort and handling in a single suspension spring, something worth exploring in any new car design.
UK's Largest Spring Manufacturer
With over 70 years of extensive experience manufacturing and distributing bespoke springs and pressings, we are confident that we can supply you with any custom spring design that your latest project requires from compression springs and tension springs to torsion springs and suspension springs.
If you would like to acquire premium suspension springs from the UK's leading manufacturer, then please don't hesitate to get in touch online or call us on (+44) 0208 663 1800, and one of our expert team members will be happy to discuss your required specifications.