An Insight into Bespoke Pressings
At European Springs, we're leading experts in spring manufacturing and pressing. Our products are used in major industrial environments all over the world, and we are proud to offer a bespoke service in the design and manufacture of custom springs. Our design team can work with you to develop and produce bespoke pressings from a vast range of materials.
So, let's take a look at some of the processes European Springs uses to create bespoke pressings for your clients.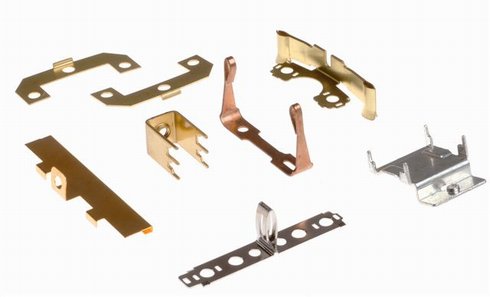 What is a Bespoke Pressing?
A bespoke pressing is a part that is brand new and not available as a standard part. These bespoke pressings must be designed and manufactured from scratch. While we have a vast range of standard pressings and springs for many applications, sometimes our clients need something unique to them and their business.
At European Springs, we can help you develop the part you need. We'll ensure that it's based on the working conditions and criteria required so that it's the most economical and fit for function.
How Do European Springs Create Bespoke Pressings?
When you need a bespoke pressing, European Springs are on hand to help. Our design team will outline your stampings before the ideas are developed, and the production can begin. We produce our bespoke pressings from metal strips, carbon and stainless steels; copper, brass, phosphor bronze, beryllium copper, aluminium and superalloy. We can also produce products from non-metallic materials such as Melinex.
We can work with a variety of thicknesses from 0.05 to 4mm, so no matter what your specific requirements, we can tailor our products to you using our vast range of production technology. We take into account the best material and finish, the ease of manufacture and repeatability and consider how the part can be used in production conditions. As the parts we make for you will be unique, we'll start with samples to demonstrate the final product before beginning full production tooling.
European Springs can offer one-off samples of prototyping which can be made at a very low cost using standard tooling to prove the product is fit for function before taking it into mass production. You can even have changes and adjustments made to these samples at little or no cost. It's important when creating bespoke products that you be involved in the early stages of the design so that we can develop an in-depth understanding of the technical requirements needed for your new part, including the market and cost implications.
That's why we work closely with you from the initial design stages through to the final product. This ensures that you are 100% satisfied with your bespoke pressing and that it is perfectly suited to your needs.
We offer professional guidance and advice from the initial drawing board, guiding you through the choices of quality materials to optimise the functionality of the product and deliver a cost-efficient and high-quality end result.
Support from European Springs
When you need a bespoke pressing, our team of designers from European Springs are on hand to make decisions on the design, material and surface treatment of your pressing or stamping to ensure you get the best quality product. We have over 60 years of experience in the market, and we know what is needed in the planning, formation and production of bespoke pressings.

All our materials are extensively checked and tested to certify their use in the production of pressings and stampings. We have the experience and expertise needed to select the correct tools to facilitate the best results for your bespoke pressings.

At European Springs, we use specialised tools to produce our bespoke pressings, all made in house by our toolmakers using the latest CAD design programs and equipment. So whatever kind of bespoke pressing you're looking for, we have the means and the know-how to create exactly what you need to the highest standards.

European Springs is your port of call for bespoke pressings and springs. If you would like to order a prototype from expert spring manufacturers today, you can reach us on 0208 663 1800, or you can send an email to info.bec@europeansprings.com. Or you can fill out and submit our online contact form, and a member of our team will get back to you as soon as possible.