UK manufacturers understand the environmental imperatives at stake, and we've been taking robust strides towards reducing carbon footprints and conserving resources. A sense of social responsibility doesn't just drive this commitment alone. It's also about creating durable, efficient practices that will benefit the industry, economy and the planet long term.
Even with the UK government's decision earlier this year to defer its Net Zero ambitions, our industry's dedication to sustainability remains steadfast. Navigating uncertainty, manufacturers are doubling down on efforts to limit carbon emissions and promote renewable energy. The commitment of Lesjöfors Group to the SBTi is a reflective beacon of this unwavering resolve towards a sustainable future.
Understanding this Pioneering SBTi Commitment Strategy
The Lesjöfors Group, a leader in the spring manufacturing industry, is taking climate responsibility to new heights. It has embraced the Science Based Target Initiative (SBTi), a pioneering sustainable scheme that marks a first for the industry. With the Paris Agreement as its compass, Lesjöfors aims to catalyse impactful environmental action throughout its global operations.
At European Springs, we're proud to be part of a group committed to addressing the world's most pressing concern – climate change. The Science Based Targets initiative (SBTi), an effort embraced by the Lesjöfors Group, addresses this issue head-on.
The SBTi happens to be a joint initiative by the UN Global Compact, the World Resources Institute, the World Wide Fund for Nature, and the Carbon Disclosure Project. This agreement encourages businesses worldwide to set science-based targets that align with the Paris Agreement's ambition – limiting global warming to well below 2°C above pre-industrial levels and pursuing efforts to limit warming to 1.5°C.
In concrete terms, as one of the spring manufacturers that has committed to the SBTi, we pledge to measure and reduce our carbon footprint in line with science's most recent climate data. It's this data-driven approach that ensures continual progress in the direction of a sustainable future for us and everyone within the Lesjöfor Group.
The SBTi's Significance to the Spring Manufacturing Industry
The SBTi's adoption within the spring manufacturing industry holds immense significance and is the future of manufacturing in general. Our industry, like any other, impacts the environment. It's our imperative to minimise this as much as possible. The strong commitment to the SBTi sets a credible, science-based course of action to lessen our environmental footprint and inspiration to develop more sustainable practices to improve manufacturing operations.
Through the SBTi commitment, we can ensure our operations align with current science, subsequently driving us down a pathway to a more sustainable future. This initiative doesn't just promise environmental protection but also promotes industry innovation and robust economic growth, something sorely needed during our nation's current economic crisis.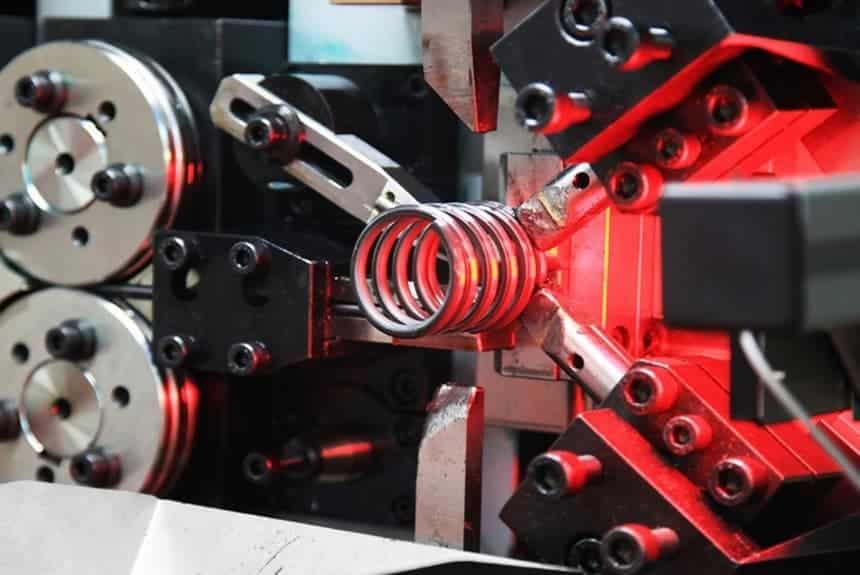 SBTi Contributing to a Circular and Sustainable Society
By pledging adherence to the Science Based Targets initiative, Lesjöfors Group enters the path to circularity. SBTi provides explicit routes to cut carbon emissions per the latest scientific data. It creates a roadmap for Lesjöfors to transition gradually from the linear, extractive industrial models to a circular, regenerative system.
The Concept: Circular Sustainability
A circular approach to sustainability transforms how we view resource management. It champions recycling, reusing, and reducing outputs in the quest for a waste-free, ecologically balanced society. Instead of the traditional linear model of 'make, use, dispose', this approach promotes a cyclic process where waste reincarnates as a resource.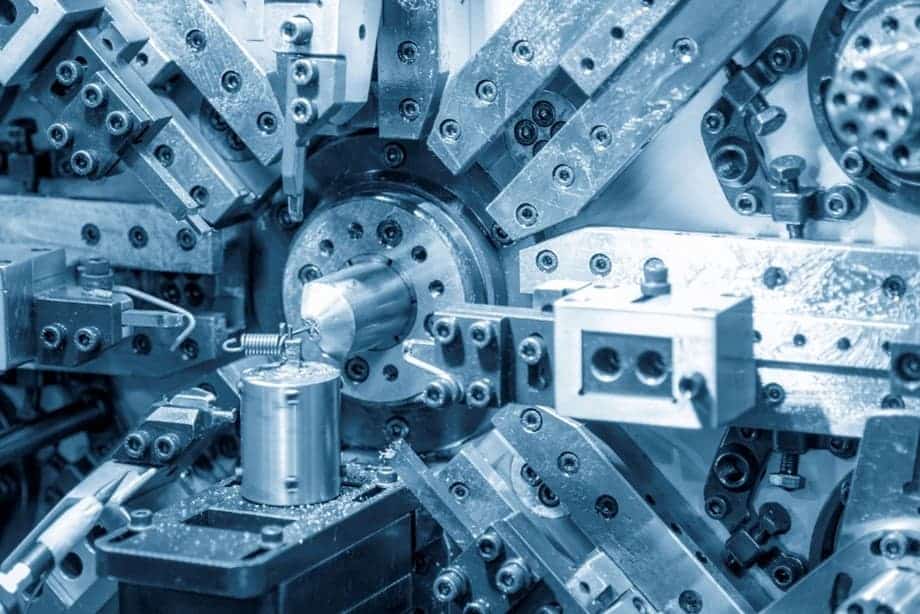 Embracing SBTi: A Step Towards a Circular Future
The SBTi's core encourages circular principles. Its focus is not merely on reducing carbon footprints but also catalysing industry-wide sustainability. Embracing the SBTi commits Lesjöfors to sustainable practices that enable a continuous value cycle. Our products and processes will be fine-tuned to maximise resource conservation, creating sustainable outputs.
Benefitting from the Circular Advantage
The work we have already done to reach previously established Net Zero goals in manufacturing makes transitioning to a circular system easy. When you transition to a circular system, the benefits are multifold. Not only does it significantly reduce waste and environmental impact, but it also boosts economic efficiency. It's a healthy, growth-promoting cycle – lower resource inputs lead to lesser waste outputs, which, in turn, reduces environmental degradation.

Lesjöfors' Ambition and Commitment Towards Sustainability
As Ola Tengroth, the CEO of Lesjöfors Group, shared the following.
"Our ambition is to become the most sustainable spring and pressing manufacturer in the world. To achieve this, we need to act. We know manufacturing has an impact on our environment, and that is why sustainability integration has historically been one of our core strategic objectives. Advancing our focus, committing to a climate reduction roadmap by setting emission reduction targets grounded in climate science, through the recent signing of the SBTi agreement, is a natural step in our sustainability progression and cements our commitment."
Additionally, Anna Haesert, Head of Sustainability at Lesjöfors Group, says:
"Sustainability is about looking at the big picture and figuring out how we can contribute to a circular, sustainable society, monitoring technological developments around us, and valuing partnerships and collaboration. Lesjöfors has an ambitious sustainability strategy, and climate action is one of our priorities. We are on a journey, and signing up for the SBTi confirms our commitment and helps direct our roadmap to improve our sustainability goals even further. We have already finalised our complete greenhouse gas accounting, developed our near-term targets and submitted these to the SBTi."
Sustainable Spring and Pressing Manufacturing at European Springs
With the SBTi commitment, Lesjöfors Group reaffirms its dedication to sustainability, and we are proud to be a part of this plan and this organisation. Together, we're confident to be a helpful part of this science-based initiative that is leading the way to a sustainable future and to include its processes within our many existing sustainable solutions.
Contact us to discuss our high-quality custom spring design and sustainable manufacturing process with us directly and discover how we will ensure your next project contributes to a sustainable economy.