Applications of Compression Springs
Compressions springs are among the most versatile springs we manufacture here at European Springs and Pressings Ltd. Large or small, at some point, everyone has used something that needs a compression spring without realising it. Read on to discover how we use compression springs in our daily lives.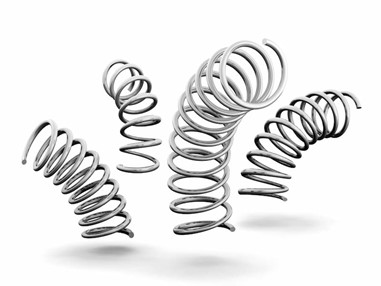 What is a Compression Spring?
A compression spring is essentially a helical spring with an open coil; it's your classic spring. They can come in various body sizes, diameters and pitches depending on what they will be used for. In general, the purpose of a compression spring is to absorb potential energy as it is compressed and released after, essentially to compress and expand when needed.
Different Types of Compression Spring
As one of Europe's leading spring manufacturers, we can supply a catalogue of different compression springs, each with its purpose. With this classic spring being applied in so many different ways, there is a growing selection of choices when looking for yours.
The unique helix shape is why this spring has become a classic choice. The flexibility of the helix shape gives manufacturers an option to mould them in almost any desired shape.
Cylindrical
Conical
Tapered
Hourglass
Convex or concave
Barrel-shaped
Magazine
They can be made with a constant or variable pitch to suit any design specifications.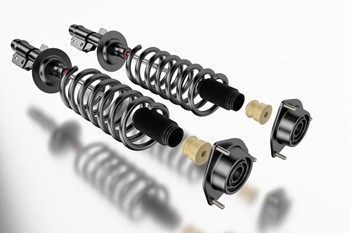 We offer various materials for making our compression springs—other materials from stainless steel right through to non-ferrous metals.
Phosphor Bronze
Beryllium Copper
Inconel
Hastelloy
Nimonic
And many more.
Here at European Springs & Pressings Ltd, we understand how important it is that you can choose your spring from a variety of the highest quality materials. Our top priority is that your spring is exactly what you need for whatever design you have.
Industrial Uses For Compression Springs
With our experience as compression spring manufacturers, we've seen them used in many applications across various industries.
Automobile manufacturing
Pulp and paper industry
Railways
And many more.
An industrial example of where compression springs are needed is in oil rigs. These springs are vital in manipulating the pressure and keeping it at optimal levels, and this is a crucial part of operating any offshore oil rig.
Medical devices may seem so complicated they wouldn't need the humble compression spring, but this is not true from micro springs like those found in inhalers or syringes to larger ones inside diagnostic equipment and, finally, the ones in the ambulances themselves. Additionally, you could discover springs in various medical tools such as catheters, valves, peristaltic pumps and the standard wheelchair.
Aeronautics rely on compression springs. Most air travel would be impossible without these classic compression springs. You could discover them in almost every part of a modern aircraft, from the turbines, guidance systems, engine controls, not to mention the actual engines themselves.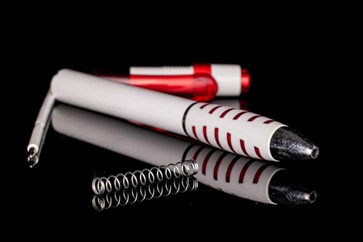 Compression springs are an integral part of making firearms as well. The recoil from firing a gun is cushioned, and the energy is lessened by applying a compression spring. Without it, the recoil would make the weapon much harder to use and potentially damage it.
Where Have You Been Using Compression Springs?
You can find compression springs in many parts of our daily lives and not even notice. For example, the mattress on your bed will contain a lot of compression springs to help you get comfortable. Your wristwatch will have some small compression springs in them to help keep everything functioning, and even your smartphone phone can contain similar micro compression springs.
Have you ever disassembled your ballpoint pen when bored? That spring that is inside is a small compression spring. If you try and use the pen without the spring, you'll immediately realise how important they are for even something as simple as a pen. It's the spring that brings the pen in and out when you click it. It removes the need for a cap on the pen to keep it from drying out; retracting the pen inside the housing is enough.
An excellent example of a compression spring you will have encountered is a car's suspension system. Combined with the shock absorbers and linkages, the spring can absorb the bouncing and deliver a smoother driving experience.
Compression springs are needed for electrical switches too. Again, it may seem trivial for something so simple as keeping the switch in either on or off, but we guarantee you'd miss it if the spring weren't there to keep the light on.
A True Classic For Any Design
Our experienced team is here to help you with your compression spring design. Stocking a range of materials from simple steel to superalloys and non-ferrous metals, we can help you make the right decision. In addition, all of our compression springs are quality assured and comply with ISO:9001 standards.
To discuss our high-quality springs at competitive rates, please don't hesitate to contact us today.